Well-tested and type-approved system of the highest quality
Comfort Armrest System® is a well-proven system that is adequately tested and type-approved according to the automotive industry's high requirements for product safety regarding collision, smoke/fire, choice of product material, overloading, quality feel etc.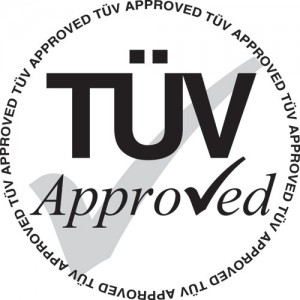 Tests carried out by TÜV
The tests have been carried out by TÜV in Germany and the Comfort system has 'ABE' approval issued by the German KBA (Kraftfahrt Bundesamt [Traffic Safety Authority]).
ABE approval is the highest level.
ABE approval is the highest of the three various type classes for aftermarket, which means that our products are extraordinarily safe and approved for aftermarket installation in vehicles.
Install it yourself as no inspection is needed
Approval means that no special knowledge is needed to install the armrest solution in the car. The armrest may be installed by an individual without inspection.
Head Impact tests
In addition to comprehensive material and splitter tests, Head Impact tests on all armrests in the Matchline series have been carried out with good results! This ensures that the armrest system is well tested and proven, offering our customers and end consumers a quality product where product safety and user friendliness are central.