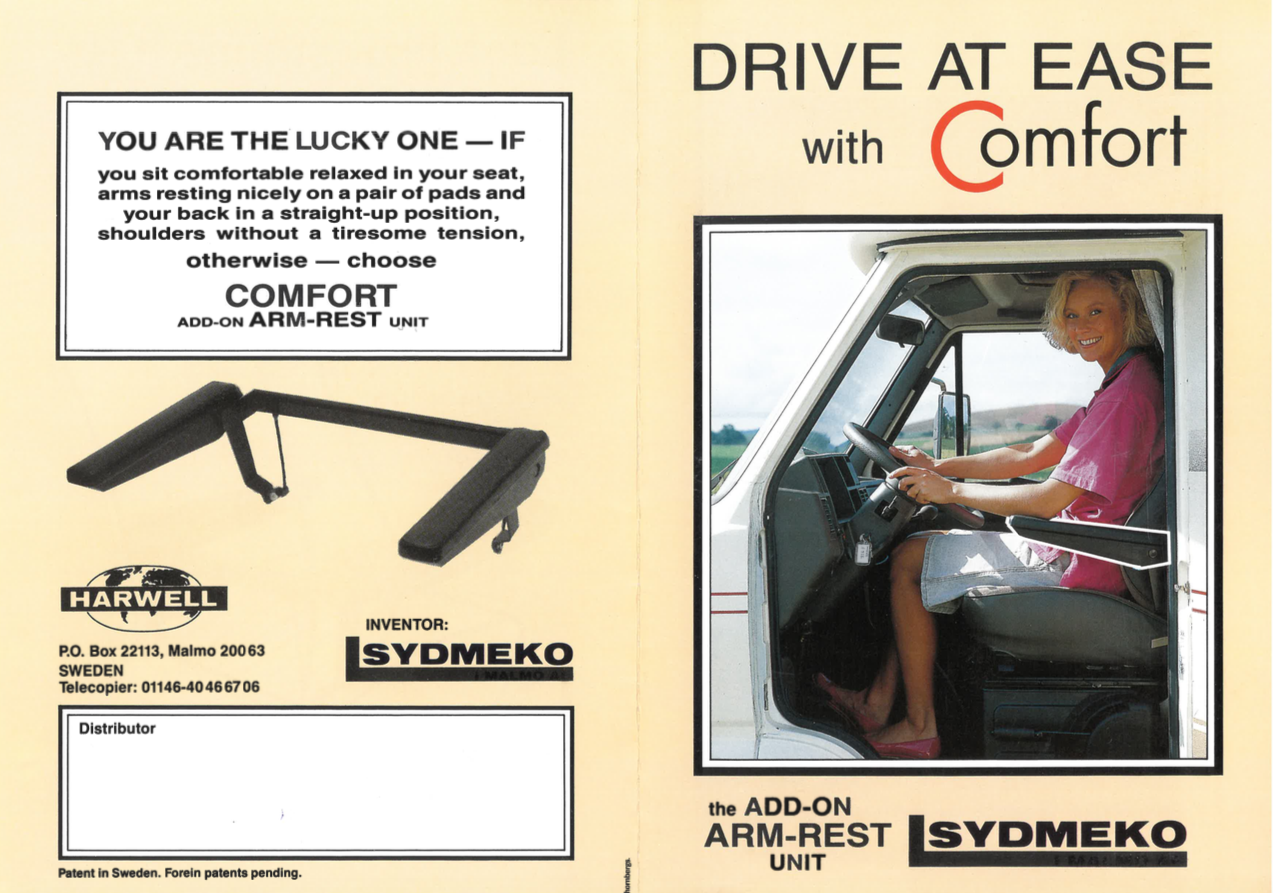 Comfort Armrest System® is a registered trademark belonging to Sydmeko Industri AB. We are a family-owned company with a long history from 1936 that mainly specialises in sheet metal processing. The company has developed and produced professional armrest solutions since 1989.
It started like this
The idea for Comfort Armrest System® came from a self-discovered need to sit more comfortably when one of the company's founders went on holiday in his camper van. In the beginning, the customisable armrests were primarily for camper vans and light trucks.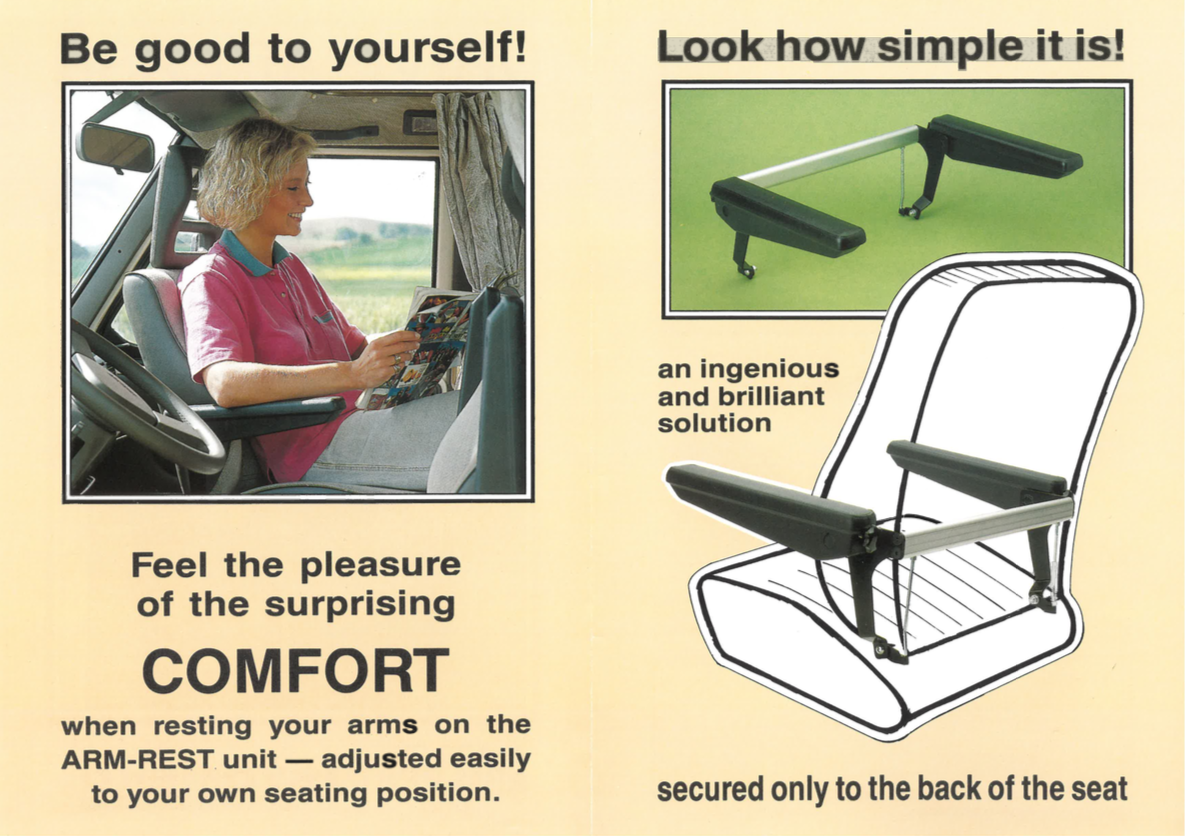 Unique solution
This construction with simple installation on the outside of the seat was unique. Over the years, the system has been continually developed and is today an ingenious and complete system for most car types on the market, personal vehicles as well as light and heavy trucks, camper vans etc.
Nowadays, all armrests are installed directly on the seat with an adapter bracket that is mounted with screws to the frame of the seat in the existing holes. This gives a stable, simple and professional fastening that in turn contributes to a better and more comfortable drive.